Step 1:
Firstly open the facebook developer site to use api. We create an own app like UserApp and link with your facebook account.
Step 2:
Then we enter the Graph Api Explorer and here we count the likes of Facebook page and group. We may be create our own facebook page and group. Here we count the likes of facebook pages by copying the id of that page which are showing on url and paste it explorer url and then submit.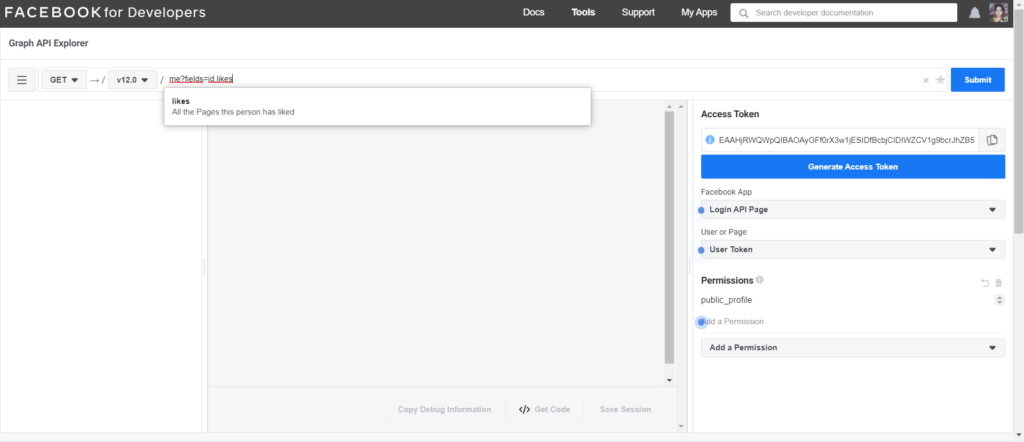 It autogenerate access token and all the permissions. There will be an json file create by interconnection with with your own page to facebook page. It create interface between both.
Step 3:
Then we goto official facebook developer docs and here we get all the codes for facebook all operations like comments, subscribes and users profile etc. We goto references and get curl files in facebook pages and use it
to get the users likes. Here we get javascript and php codes for use in our pages.