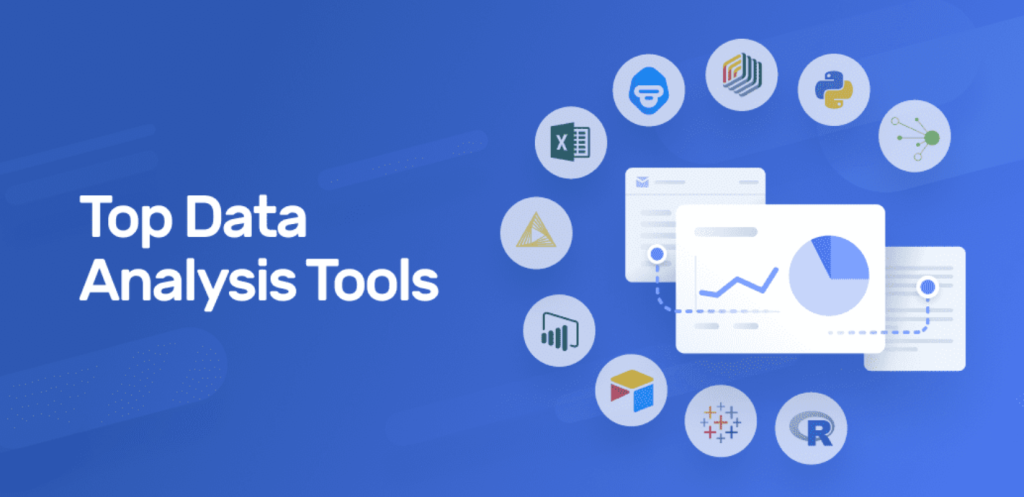 What is Big Data?
Big Data is a vast collection of structured, semi-structured, and unstructured data that organizations collect for information, business, machine learning, predictive modeling, and many other applications. Big data is often represented as three V's: Volume, Variety, and Velocity.
Why Big Data?
With the development and growth of apps and social media and more people and businesses moving online, there has been a huge increase in data. If we just look at the social media platforms, they grow and attract more than a million users daily, increasing the data more than ever before. The next question is how exactly this massive amount of data is handled and how it is processed and stored. This is where Big Data comes in handy.
Top 10 Big Data Tools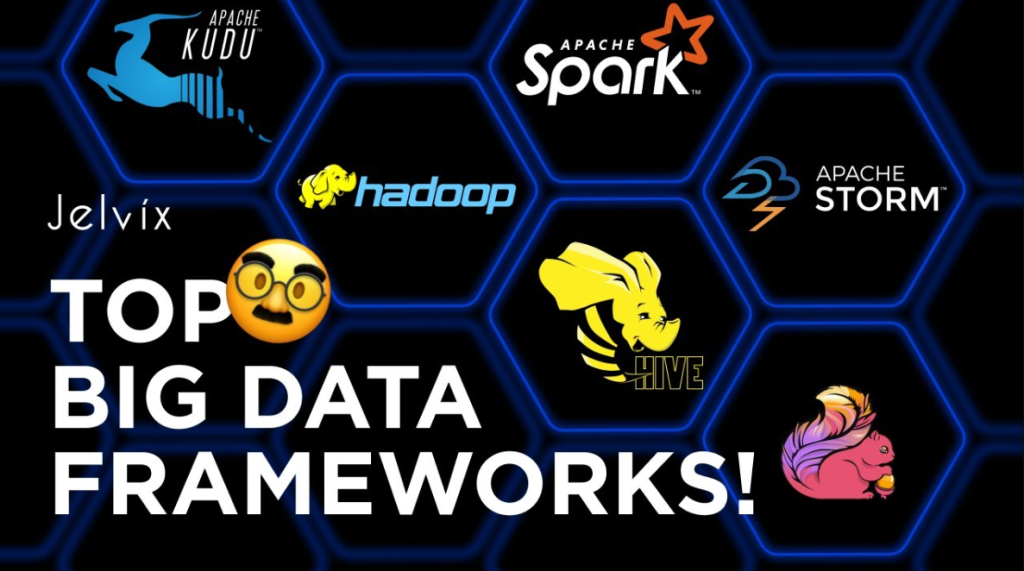 Cassandra
Adverity
APACHE Hadoop
Spark
MongoDB
RapidMiner
Datawrapper
Lumify
Talend
Knime
1. Cassandra
Large amounts of data sets can be retrieved using APACHE Cassandra, a distributed database with no SQL engine. Many tech companies have praised it for its high availability and scalability without compromising on speed or sacrificing performance. It can handle petabytes of resources with almost no downtime and perform thousands of operations every second. A public version of this great Big Data tool was created by Facebook in 2008.
2. Adverity
Adsense is a flexible end-to-end marketing analytics platform that enables marketers to track marketing performance in a single view and quickly uncover new insights in real time. Allows marketers to track marketing performance in a single view and uncover new insights quickly in real-time thanks to automated data integration, powerful data visualization, and AI-powered predictive analytics from over 600 sources.
3. APACHE Hadoop
The Apache Hadoop software library is a framework that allows for distributed processing of large data sets across clusters of computers using a simple programming model. It is designed to scale from a single server to thousands of machines, each offering local computing and storage. Rather than relying on hardware to provide high availability, the library itself is designed to detect and handle failures at the application level, therefore providing a highly-available service on top of a cluster of computers, each of which There may be a risk of failures.
4. Spark
Data processing and multiple tasks can also be done on a large scale using Apache Spark. With the help of tools for big data, data can also be processed through multiple computers. Due to its easy-to-use API and its ability to handle multi-petabytes of data, it is widely used among data analysts. Spark is highly suited for ML and AI today, which is why big tech giants are now moving towards it.
5. MongoDB
A free and open-source tool supporting multiple operating systems including Windows Vista (and later), OS X (10.7 and later), Linux, Solaris, and FreeBSD. This NoSQL, document-oriented database is written in C, C++, and JavaScript. It is used by brands such as Facebook, eBay, MetLife, and Google.
6. RapidMiner
RapidMiner is a cross-platform tool that provides an integrated environment for data science, machine learning, and predictive analytics. It comes under various licenses that offer small, medium, and large proprietary versions as well as a free version that allows for 1 logical processor and up to 10,000 data rows.
7. Datawrapper
Data Wrapper is one of the very few data visualization tools on the market that is available for free. It is popular among media enterprises due to its inherent ability to rapidly create charts and present graphical statistics on Big Data. Featuring a simple and intuitive interface, Data Wrapper allows users to create maps and charts that they can easily embed in reports.
8. Lumify
Used for big data fusion/integration, analytics, and visualization, it is an open-source and free tool. Its primary features include a) full-text search, b) automated layout c) geospatial and multimedia analysis d) 2D and 3D graph visualization e) real-time collaboration among others.
9. Talend
It is a free and open-source data integration platform and also provides various software and services suitable for big data, data integration, data management, data quality, cloud storage, and enterprise application integration.
10. Knime
KNIME stands for Konstanz Information Miner which is an open-source tool used for enterprise reporting, integration, research, CRM, data mining, data analytics, text mining, and business intelligence. It supports the Linux, OS X, and Windows operating systems. It can be considered a good alternative to SAS. Some of the top companies using neem include Comcast, Johnson & Johnson, Canadian Tire, etc.